I. brief introduction of UV ultraviolet photocatalytic deodorant device:
UV UV photocatalytic deodorization equipment is also known as UV deodorization equipment, photoelectric ion waste gas purification equipment, photocatalytic oxidation waste gas purification equipment. It is a kind of environment protection equipment which can quickly and efficiently remove volatile organic compounds, inorganic substances, hydrogen sulfide, ammonia, sulfur alcohol, benzene and other odorous gases. The deodorization effect is better than the national emission standard of odorous pollutants.
QL series of UV UV photocatalytic deodorization equipment is widely used in paint exhaust treatment, ink exhaust treatment, plastic exhaust treatment, chemical
Waste Gas Treatment
, pharmaceutical waste
Gas Treatment
, sewage pool odor treatment, feed waste gas treatment, casting waste gas treatment and other waste gas treatment deodorization purification.
Ii. Working principle of UV photocatalytic deodorant equipment
After the organic waste gas is input to the photocatalytic deodorant equipment by the exhaust equipment, the high-energy UV ultraviolet light beam and ozone are used for the co-decomposition and oxidation reaction of the malodorous gas, so that the malodorous gas is decomposed into low-molecular compounds, water and carbon dioxide, and then discharged outdoors through the exhaust pipe.
Iii. Introduction of QL series UV UV photocatalytic deodorization equipment
This product with a special high energy high ozone UV ultraviolet beam fetor and TiO2 photocatalysis, catalytic cracking odorous gases such as nitrogen, trimethylamine, hydrogen sulfide, hydrogen sulfide and methyl mercaptan, dimethyl disulfide, styrene, carbon disulfide and sulfur H2S, VOC, molecular chain structure of benzene, toluene, xylene, organic or inorganic polymer odorous compounds molecular chain, under high energy beam exposure to the sun's ultraviolet rays, degraded into low molecular compounds, such as CO2, H2O, etc.
The photocatalytic activity of TiO2 mainly depends on the crystal shape and particle size of TiO2. Anatase TiO2 has high catalytic activity. With the decrease of particle size, the probability of simple recombination of electron and hole decreases, and the photocatalytic activity increases. In addition, porosity, average pore size, particle surface state and purity also have some effects on its photocatalytic activity. In order to improve the photodegradation efficiency, TiO2 photocatalyst was modified, such as the preparation of nano TiO2 composite semiconductor, metal ion doping and dye photosensitization. TiO2 catalysts can also be prepared by various advanced means to improve the photocatalyst activity.
High energy ozone UV UV beam is used to decompose oxygen molecules in the air to produce free oxygen, i.e. reactive oxygen, which needs oxygen molecules to bind because of the imbalance of positive and negative electrons carried by free oxygen, thus producing ozone. UV+O2 +O* (reactive oxygen species) O+O2 - O3 (ozone), it is well known that ozone has a strong oxidative effect on organics, and has an immediate effect in removing odorous gases and other pungent odors.
High energy UV beam is used to crack the molecular bonds of bacteria in odorous gas, destroy the nucleic acid (DNA) of bacteria, and conduct oxidation reaction through ozone to achieve the purpose of deodorization and killing bacteria completely.
Features of UV UV photocatalytic deodorant equipment:
The operating cost of the device is low: the energy consumption of the device is low (only 0.54 degree of electricity is consumed per 1000m3/h of processing), without any mechanical actions, noise, and special personnel management and daily maintenance. It only needs regular inspection and the wind resistance of the device is less than 30pa, which can save a lot of energy consumption of exhaust power.
The device has no pretreatment and environmental requirements: there is no special pretreatment for odorous gas, such as temperature, humidity, etc., and the working environment of the device is between 300c-950c, the temperature is between 30%-98%, and the PH value is between 3-11.
The sitting equipment covers a small area with light weight: it is suitable for the special conditions such as compact layout and small site. The equipment covers an area of less than 1.5 m2 / treatment of 10000m3/h air volume.
Welt quality material manufacture: high fire and corrosion resistance, stable performance and long service life.
(5) environmental protection high-tech products: adopt the most advanced technology concept, and our company engineering and technical personnel through the expert long-term repeated test, the development of equipment products, can be toxic and harmful substances in decomposition of odorous gas completely, and can achieve perfect deodorization effect, after decomposition of odorous gases, and can achieve completely harmless emissions, won't produce secondary pollution, at the same time to achieve efficient and fast disinfection sterilization effect.
Highly effective and fast odor removal: it can rapidly and efficiently remove major pollutants such as volatile organic compounds (VOC), inorganic substances, hydrogen sulfide, ammonia and mercaptan, as well as various odorous smells. The deodorization efficiency can be up to 90%, and the deodorization effect greatly exceeds the national emission standard for odorous pollutants (gb14554-93).
There is no need to add any substance: only the corresponding exhaust pipe and exhaust power need to be set so that the odorous gas can be deodorized and decomposed and purified through the equipment without adding any substance to participate in the chemical reaction.
With strong adaptability: it can adapt to the deodorization and purification treatment of high concentration, large amount of air and different odorous gases. It can work continuously 24 hours a day and operate safely, stably and reliably.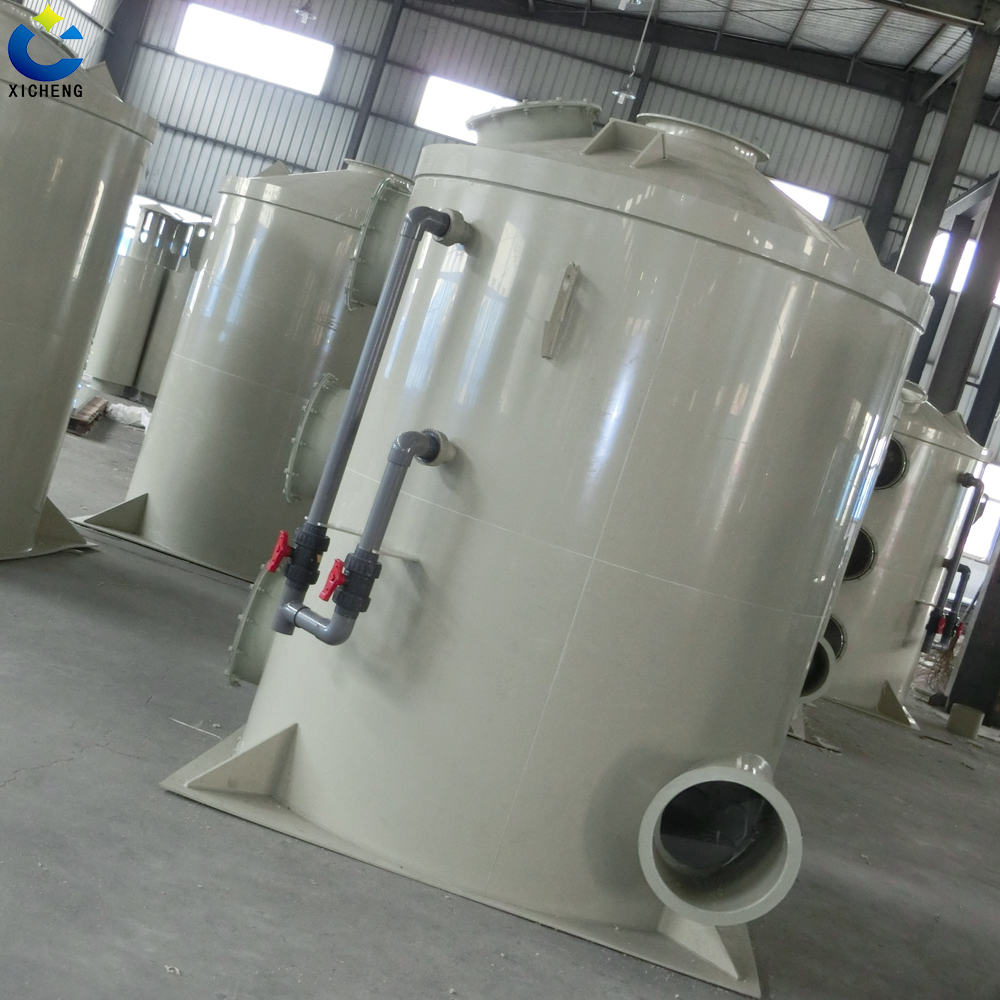 Looking for ideal Uv Light Deodorant Equipment Manufacturer & supplier ? We have a wide selection at great prices to help you get creative. All the Photoelectric Ion Waste Gas Purification Equipment are quality guaranteed. We are China Origin Factory of Photocatalytic Oxidation Waste Gas Purification Equipment. If you have any question, please feel free to contact us.
Product Categories : Waste Gas Treatment Equipment > Purification Tower